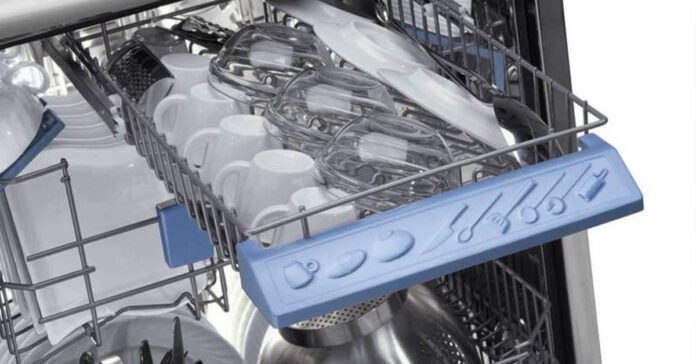 Dishwasher Features to Look for When Buying
Over recent years, dishwasher features and options have become more and more sophisticated. Once upon a time, dishwashers were considered luxury appliances and they came with few choices.
Today, dishwasher appliances have become more of a must-have kitchen accessory. As a result, the array of features has become more varied to suit different types of users.
It is important to understand these features when shopping for a new dishwasher in order to decide on those that mean the most to you.
Energy Saving Options

Modern dishwashers are enhanced with a number of special features and options for saving energy.
A dishwasher with an Energy Star symbol is going to save you money on energy costs in comparison to models that do not qualify.
An Energy Star label means that dishwasher delivers the performance and features that consumers demand, in addition to the increase in energy efficiency.
The dishwashers of today have longer cycles but are much more efficient to operate. Many washers have quick wash options and low water features that are valuable when you are metering water usage.
Another great option that can save energy is the delay start. Electricity costs vary depending on the time of usage. Delay start lets you schedule your dishwasher to operate later in the day when the cost of energy is much cheaper.
Stacking and Racking Dishwasher Features

Most standard dishwashers have two racks, but some models now feature three in order to extend capacity and loading options. Special dishwasher features on more advanced models can also include removable or adjustable racks, shelves, and tines.
This makes it easier to load stemware, tall and odd-shaped items. A small closable basket to accommodate baby bottles and other small items are available with some models.
Dishwasher Racks, Baskets, and Trays
Click on the tiny arrows at the bottom left to scroll through photos ·
Hard Food Disposal
If you loath scraping, rinsing and prewashing your dishes before you load them into the dishwasher, this will be a priority feature for you. This installed feature eliminates grime and food residue that would other wish return to the dishes during the rinse cycle.
Some dishwasher models have self-cleaning filters. However, others have filters that need to be taken out and cleaned by hand. The self-cleaning filter uses a grinder to pulverize debris before it is flushed down the drain. This is a convenient, yet noisy feature. Manually cleaned filters are less noisy but require more time and effort on your part.
Washing Cycles
The main dishwashing cycles are light, regular, economy and pots & pans. The economy cycle air-dries the dishes, which saves energy costs by not using the heating element. Enhanced cycles include quick wash, pot scrubber, rinse only, glass or stemware, half-load, rinse & hold and sanitize wash, which raises the water temperature above 140°F.
Some appliances include sensors to recognize fullness, soil levels, and item types in order to adapt to specific load programs. These and other smart dishwasher features are nice to have, but you should expect to pay more for a dishwasher with enhanced features.
Performance Features

The number of washing levels and the way jets distribute water influence the performance of a dishwasher. A three-tier system provides quality washing and more levels ensure better coverage. However, the cost of such performance features is also affected.
If the kitchen is close to the living area, noise may be a factor. Some dishwashers feature built-in noise insulation. If you are concerned with noise levels, you may choose to invest in the quiet package that comes manufacturers offer.
According to Consumer Reports, many of the more expensive models from Miele, Bosch, and Kitchenaid have built-in water softeners. These help dishwashers get your dishes clean, particularly if you live in an area with hard water. If this is an issue for you, you could also look at installing a home water softener (about $800) which will work for all your taps and appliances. A cheaper alternative is to use a rinse aid to help make your dishes sparkle.
Higher-priced models also often have stainless steel tubs. These tubs are more resistant to staining than those made with light-colored plastic. This is an attractive feature but does nothing to improve the performance of the dishwasher. On the other hand, a stainless steel washing arm is more durable and will not rust.
Plastic tubs that are gray-speckled are also resistant to staining and are somewhat more affordable. In addition, any plastic tub is likely to last longer than most people keep their dishwasher.
Dishwasher Features for Safety
Some dishwashers feature built-in flood protection. These machines detect water pressure changes at the top of the inlet hose and cut off the water supply with a safety valve.
If you have small children in your home, dishwasher features like child-safe door locks are invaluable. Some models even have controls that are hidden when the dishwasher door is closed.
Obviously, the more you are willing to spend on your new dishwasher the more options you will have. It is a good idea to explore all of the available dishwasher features and make a list of the ones that best suit your family, home and lifestyle.