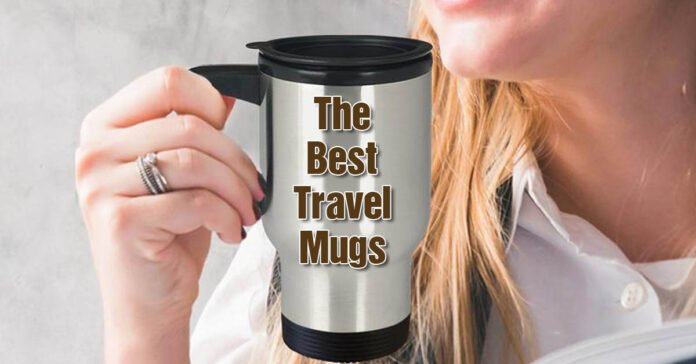 Finding The Best Travel Mugs
If you're looking for travel mugs, you have come to the right place.
Our team's goal is to give you several different styles and choices when it comes to (travel) mugs. We all like having a hot mug of coffee or tea to start the day and whether you are on the go or just sitting in your house and watching the sun come up over the horizon, you need to have the right mug.
Stainless Steel Mugs
Stainless Steel Mugs are the perfect style of travel mug for the person who is always on the go. From the man who is heading out to the work site to the Mom taking her kids to early morning practices to after school events. These mugs need to be durable and stylish. The mug also needs to be spill proof and easy to operate and to clean.
Ceramic Coffee Mugs
Ceramic Coffee Mugs can be used not only for having a morning cup of coffee, but can also be used to add great design to your kitchen. This style of coffee mug is made in so many different colors, shapes and sizes. You can have them with flower designs, stripes and solid colors. They can also be personlized with a name or a catchy phrase printed on them. Ceramic Mugs can be any where from a small size to small bowl with a handle. This type is perfect for around the house use to the office.
Plastic or Custom Mugs
Plastic or Custom Mugs are a great option to put in your camping gear. They are with very durable style for all sorts of outdoor activites. Most of these mugs are mircowave-safe, so you can warm up your drink. This style is also perfect for doing promotions for a company, a store, your favorite sports team. They can also be used for fund raising for your event, church, or school.
Our Best Picks for Stainless Steel Travel Mugs
Hydro Flask Stainless Steel Travel Mug
Hydro Flask's double-wall, vacuum-insulated, stainless steel water bottles are known to keep beverages cold or hot all day long, and the same goes for its coffee mugs. What we love about this one is that the wide-mouth opening makes it extremely easy to clean. There are plenty of colors Hydro Flask offers, and the lifetime warranty is a big plus. Pick from a 12-, 16- or 20-ounce bottle.
2. S'well Bottle Traveler
The minimalistic look of teakwood will be perfect for the office. Pick from a 12-, 16- or 20-ounce bottle that will keep your hot beverage steaming for up to 12 hours thanks to stainless steel and triple-walled insulation. Check out the designs and find the best one for you- if the wood finish isn't your style there are also upscale marble, metallic or deep navy colors instead.
3. 16-Ounce Stainless Steel Mug ZOJIRUSHI
This mug won't leak or spill even a drop and it keeps your coffee or tea steaming hot. The brand is so sure about that, that it comes with a five year (!) warranty on heat retention. This gorgeous rose gold version makes us want to carry it around all day long.
Ceramic Mugs Our Best Pick
Ello Campy Vacuum-Insulated Stainless Steel Travel Mug
If you love to be outdoors and one with the nature, this amazing travel mug looks just like the ceramic mugs that used to be everyone's go-to for camping. The lid is leak-proof and keeps your drinks hot and secure for up to five hours. We recommend pairing this mug with some easy-to-make camp coffee like Kuju's single serving pourovers or Alpine Start's instant coffee.
Plastic or Custom Travel Mugs Best Picks
RTIC Double Wall Vacuum Insulated Tumbler
The brand crushes in the insulated beverage game. This well-crafted cuppa comes in ! 18 colors ! . The double- wall vacuum insulation keeps each sip hot, and the 20-ounce capacity is enough even for a heavy coffee drinker.
2. Mini 10-Ounce Travel Mug OXO
This Oxo travel mug is really affordable and might seem like any other, but its top button proved totally leak-proof in our test. It has a plastic body with a little strip of silicone for easy-gripping right under the lid. Since it holds up to 10 ounces of liquid, it's best for people who only need a single serving of coffee at a time.
3. 10-Ounce Double Wall Travel Mug LENOX
This cup feels just like a real coffee mug with its silicone lid. It's microwave- safe and easy to wash, but the brand recommends hand washing it. If birds aren't your style, it also comes in other designs.
We will be happy if this article helped you and have good luck in finding the perfect coffee mug for your needs.